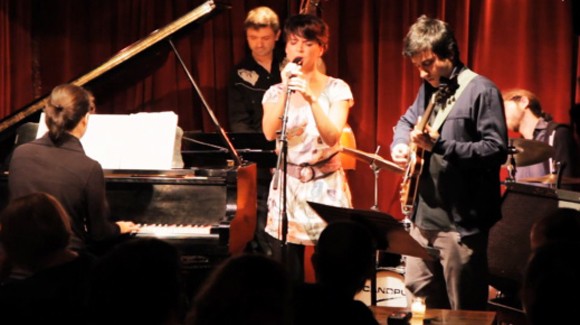 Mobile
Arte Institute interviewed Jazz vocalist/ composer Sara Serpa about her new cd: Mobile.
Mobile (Inner Circle) shows just how far vocalist-composer Sara Serpa has traveled as an artist in the few short years since she arrived in New York.
After coming to the world's attention as a member of Greg Osby's group in 2008 and further establishing her credentials in duet with pianist Ran Blake on last year's Camera Obscura, Serpa now sets off firmly on her own journey with a ravishing new release as the leader of a quintet featuring guitarist André Matos, keyboardist Kris Davis, bassist Ben Street, and drummer Ted Poor.
Inspired by the literature of travel and self-discovery, the far ranging album brilliantly showcases her remarkable abilities as an interpreter of lyrics, an improviser, an ensemble member, and composer. The versatility and originality that led All About Jazz to call her "the freshest vocalist on the scene at the moment" has never been more in evidence.
Watch the interview!