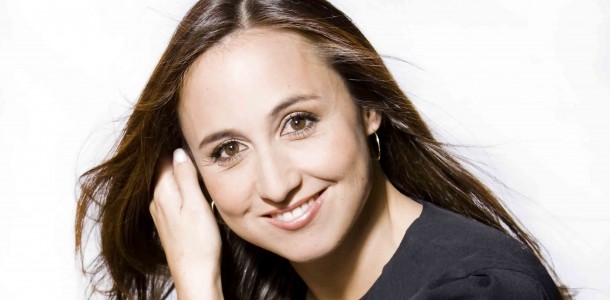 Joana Carneiro
"Portuguese Women in the United States"
Field: Music and Museology
Arte Institute is pleased to present a lecture with Joana Carneiro and Susana Caldeira at NYU (53 Washington Square South – Auditorium), on October 5 at 3 pm.
Joana Carneiro
(Music Director of the Berkeley Symphony)
Noted for her vibrant performances, Joana Carneiro was named Music Director of the Berkeley Symphony in 2009, succeeding Kent Nagano and becoming only the third music director in the 40-year history of the orchestra. She also currently serves as official guest conductor of the Gulbenkian Orchestra. 2013-14 marks Carneiro's fifth season as Music Director of the Berkeley Symphony, and herdebuts with the Orchestre Philharmonique de Radio France, Royal Stockholm Philharmonic and Florida Orchestra. She returns to the Toronto, Gothenburg, Gävle, Malmö, Sydney, New Zealand symphonies and the National Symphony Orchestra of Spain.
In 2010, Carneiro led performances of Peter Sellars's stagings of Stravinsky's Oedipus Rex and Symphony of Psalms at the Sydney Festival, which won Australia's Helpmann Award for Best Symphony Orchestra Concert in 2010. In 2011, she led a ballet production of Romeo and Juliet with Companhia Nacional de Bailado in Portugal.
In 2011 Carneiroconducted John Adams' A Flowering Tree, which she also debuted with the Chicago Opera Theater and at La Cité de la Musique in Paris. In the 2008-09 season, she served as assistant conductor to Esa-Pekka Salonen at the Paris Opera's premiere of Adriana Mater by Kaija Saariaho and led critically-acclaimed performances of Philippe Boesmans's Julie in Bolzano, Italy.From 2002 to 2005, she served as Assistant Conductor of the L.A. Chamber Orchestra and as Music Director of the Young Musicians Foundation Debut Orchestra of Los Angeles. From 2005 through 2008, she was an American Symphony Orchestra League Conducting Fellow at the Los Angeles Philharmonic, where she worked closely with Esa-Pekka Salonen and led several performances at Walt Disney Concert Hall and the Hollywood Bowl.
A native of Lisbon, she began her musical studies as a violist before receiving her conducting degree from the Academia Nacional Superior de Orquestra in Lisbon, where she studied with Jean-Marc Burfin. Carneiro received her Masters degree in orchestral conducting from Northwestern University as a student of Victor Yampolsky and Mallory Thompson, and pursued doctoral studies at the University of Michigan, where she studied with Kenneth Kiesler. She has participated in master classes with Gustav Meier, Michael Tilson Thomas, Larry Rachleff, Jean Sebastian Bereau, Roberto Benzi and Pascal Rophe.
Carneiro is the 2010 recipient of the Helen M. Thompson Award, conferred by the League of American Orchestras to recognize and honor music directors of exceptional promise. In 2004, Carneiro was decorated by the President of the Portuguese Republic, Mr. Jorge Sampaio, with the Commendation of the Order of the Infante Dom Henrique.


The lecture will be followed by a performance by The West European Symphony Orchestra (WESO/US) (String Quintet), that will play Eurico Carrapatoso.

Photo credit: Gulbenkian FCG/Rodrigo Souza.