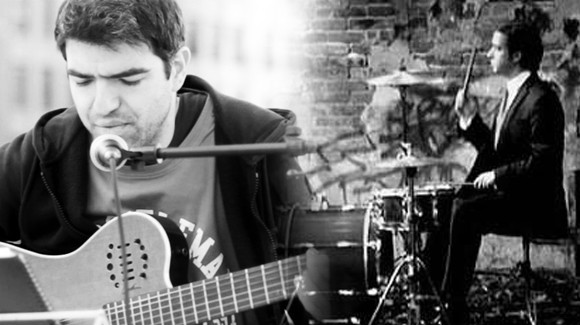 Summer Nights Series
Arte Institute proudly presents Summer Nights Series with musician Filipe Freitas and drummer Carlos Ferreira at Union Square Park North Plaza on 12 August 2014 at 7.30pm.
Filipe Freitas
Playing guitar for more than 15 years, Filipe Freitas developed a sort of obsession for bossanova and Brazilian popular music after listening to some records of Tom Jobim and João Gilberto, in which the harmonic and melodic richness combine in perfection with contagious rhythms. This passion took him to a jazz course in Portugal and to form his own bossanova band. The music that will be presented includes songs from Jobim, Caetano Veloso, Djavan, Chico Buarque, Gilberto Gil, and João Bosco, among others.
Carlos Ferreira
Carlos Ferreira started playing the drums at the age of 13 and has't stopped. Growing and developing his music skills in Portugal helped him to explore a very wide range of rhythms, due to the proximity of Africa and the close ties with Brazil. Throught the years Carlos Ferreira has explored different styles and approaches to Metal; Rock; Prog Noir Electro; Drum n' Bass; Samba; Forró; Jamaican beats, to name a few and has even performed with various DJ's of different styles of Electronic music. His performances take the audience on a journey into the magic and power of the beat!
Don't miss it!