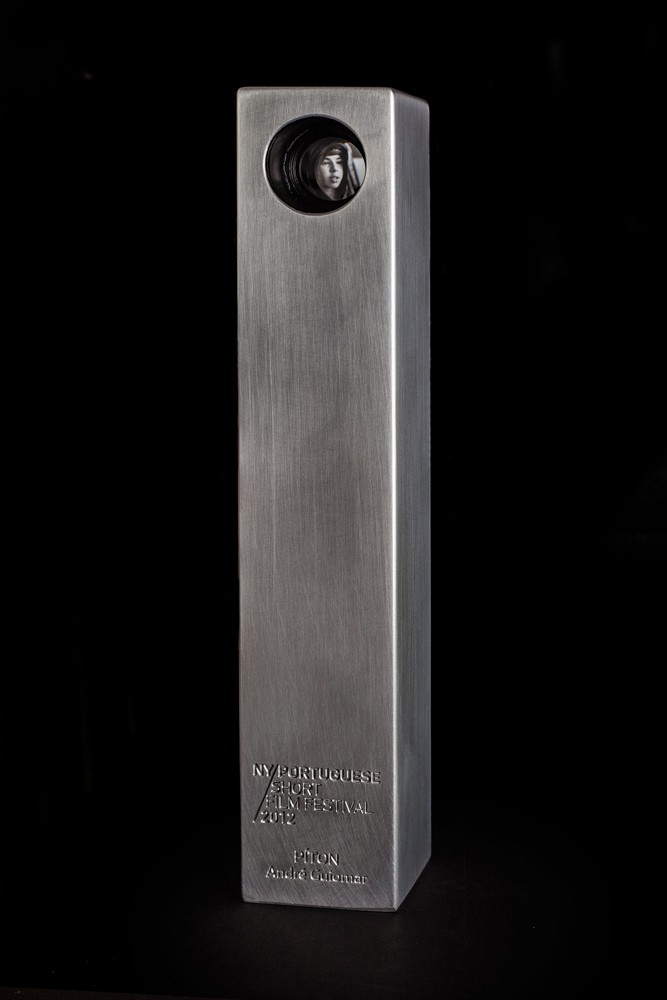 Pí­ton – Winner of the NYPSFF 2012
The winner of the NY Portuguese Short Film Festival 2012 was announced at Summer Nights Series.
And this year´s winner is… Píton by André Guiomar.
Congratulations to the Director and the movie Píton!
The Award was designed by the artist Nuno Vasa.
NY PORTUGUESE SHORT FILM FESTIVAL_AWARD
Aluminium and biconcave lens
27x5x5cm
2012
RTP – Onda Curta (Portuguese Television) will acquire the movie.