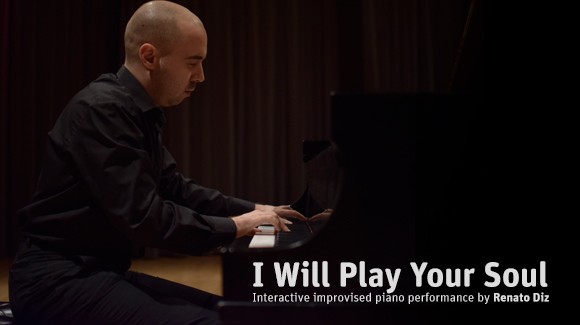 I Will Play Your Soul
Arte Institute is pleased to present "I Will Play Your Soul" a interactive improvised piano performance by Renato Diz at Palácio São Clemente.
I Will Play Your Soul
Palácio São Clemente
Rua São Clemente 424, Botafogo, Rio de Janeiro, Brazil
November 10 | 8 PM

"I Will Play Your Soul" is a project designed by Renato Diz to fully include the audience in the creative process of the performance they're attending: the listener is invited to write a word, draw an image, make an origami, solve a math problem (or anything he/she wants to) on a piece of paper… In response, Diz will use those papers as a piano score to play/unveal the listener's dreams, desires, expectations, fears…
Diz is an awarded Portuguese pianist, composer, arranger, improviser, and educator based in New York City.
The event will also feature the launch of the book "Rio Mar Lisboa Rio".
Production ||
| Arte Institute
Sponsors ||
| Embaixada de Portugal no Brasil
| Consulado Geral de Portugal no Rio de Janeiro
| Camões – Institute de Cooperação e da Língua
Support ||
| Barléu
| Pestana Hotel Group