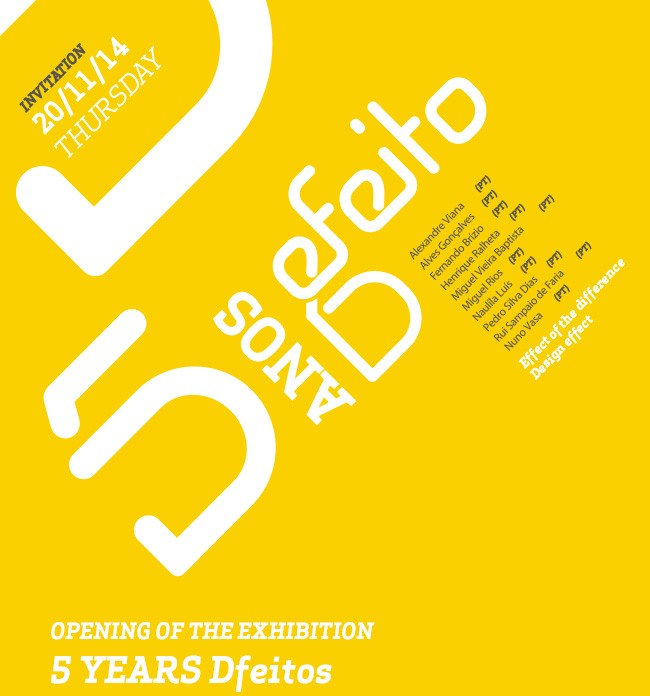 5 Years Dfeitos
Arte Institute suggests "5 Years Dfeitos" at MONA.
5 Years
Effect of the difference
Design effect
The portuguese association of individuals with Down's syndrome and its Child Development Center "DIFERENÇAS" are pleased to invite you to the opening of the exhibition 5 Years Dfeitos. A look back of pieces created by various designers and the presentation of a new work created by Nuno Vasa, exclusively for efeito D.
Opening of the exhibition
5 Years Dfeitos
Thursday, November 20th, 18-21h at MONA
Rua das Janelas Verdes, nº70, Lisboa
Alexandre Viana / Alves Gonçalves / Fernando Brízio / Henrique Ralheta / Miguel Vieira Baptista / Miguel Rios / Naulila Luís / Pedro Silva Dias / Rui Sampaio de Faria / Nuno Vasa

Don't miss it!