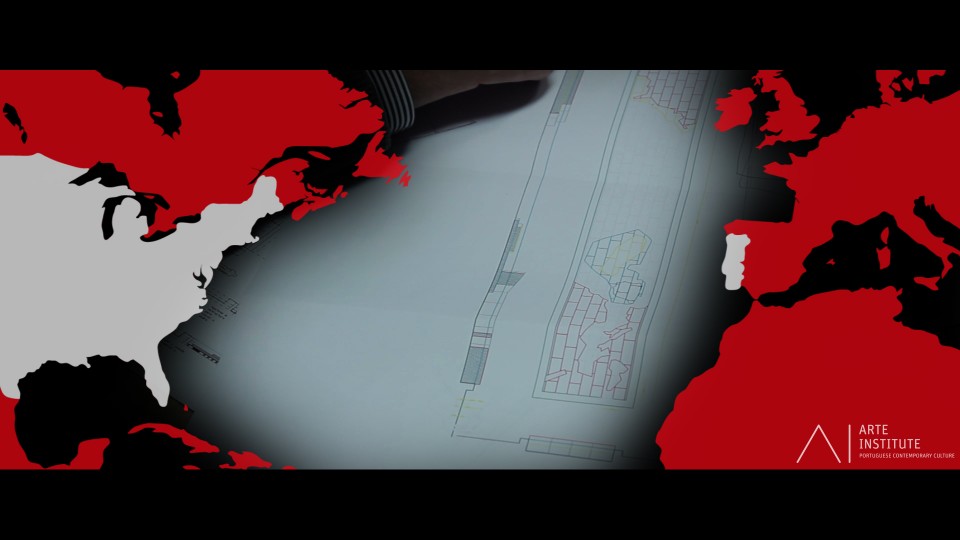 The Stone Raft
Arte Institute, with the sponsorship of Luso-American Development Foundation (FLAD), is pleased to present "The Stone Raft" a installation by architects Eduardo Souto de Moura and Álvaro Siza Vieira at the Kennedy Center in Washington.
Inspired by Nobel Laureate José Saramago's novel of the same name, this abstract installation made of Portuguese stone and water has been created in a special collaboration for the festival between Portugal's two Pritzker Prize laureates.
"Separated from the Continent the whole Iberian Peninsula transformed into a big floating island, moving of its own accord with no oars, no sails, no propellers, in a southerly direction, 'a mass of stone and land, covered with cities, villages, rivers, woods, factories and bushes, arable land, with its people and animals' on its way to a new Utopia: the cultural meeting of the Peninsular peoples with the peoples from the other side of the Atlantic." — José Saramago
Eduardo Souto de Moura
is the second Portuguese architect to receive the prestigious Pritzker Architecture Prize. He has completed more than 60 projects, most in his native Portugal, but also in Spain, Italy, Germany, the UK, and Switzerland. These projects include designs for cinemas, shopping centers, hotels, apartments, art galleries, offices, and his most famous, the Braga Municipal Stadium in Portugal. Souto de Moura studied and worked under Álvaro Siza Vieira.
Álvaro Siza Vieira was born in a town just north of Porto and was the first Portuguese architect to receive the Pritzker Prize in 1992. His work ranges internationally from swimming pools to mass housing developments, banks, office buildings, museums, galleries, and every other kind of structure in between. One of his most acclaimed accomplishments in Portugal followed the revolution in 1977, when the city of Evora commissioned him to plan a housing project in the rural outskirts of the town. This housing project consisted of 1,200 low-cost housing units with courtyards, and earned Siza the first Veronica Rudge Green Prize from the Harvard University Graduate School of Design.
This installation had the sponsorship of Luso-American Development Foundation (FLAD) and SOLANCIS, which donated all the Portuguese stones that compose the installation.
For more information about Arte Institute´s Program for the festival Iberian Suite at the Kennedy Center, please visit arteinstitute.org/posts/view/776/34

—