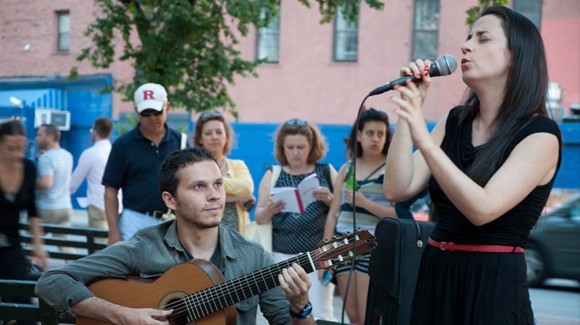 Sofia Ribeiro
Arte Institute, with sponsorhip of CGD – Caixa Geral de Depósitos and FLAD – Luso-American Development Foundation have the pleasure to present Sofia Ribeiro, Musician, at SoHo Square on June 6.
Sofia Ribeiro > Music
SoHo Square > June 6
Sofia Ribeiro is one of the greatest voices from Portugal, a magnificent singer who has the ability to immediately attract the listener to her unique musical universe, where she blends elements of jazz, Brazilian and Portuguese music. Well-known for her strong and emotional performances, the outstanding Portuguese singer has been captivating audiences all over the world with her charming and powerful sound.
For the past 12 years, Sofia has been performing intensively all over Europe and South America with her own projects and also as a sideman, playing with top musicians from different nationalities. She won several international prizes.
For more information about the event "Portugal in Soho" click here!


—