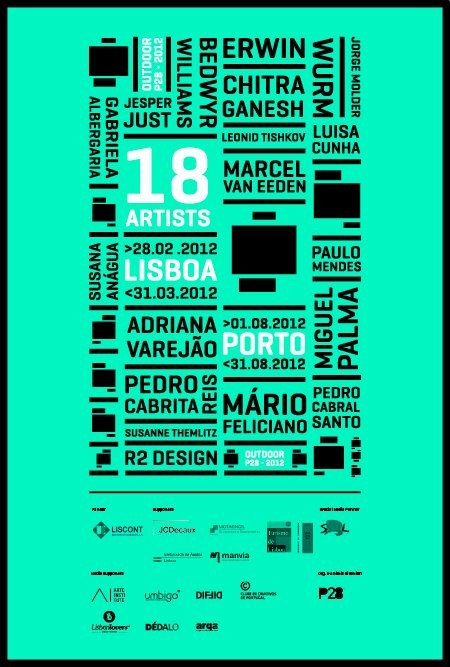 Outdoor
P28 in partnership with Liscont/Câmara Municipal do Porto/Porto Lazer/Porto Cultura and JC Decaux, opens the project OUTDOOR in Oporto.
The art project OUTDOOR was created with the purpose of manipulating outdoors with 8m x 3m, which were originally designed to support advertising or political campaigns due to their huge potential as a communication support to the masses.
After using shipping containers to promote acclaimed artists, P28 turns to outdoors as a support of artistic manifestations. The project was presented in Lisbon on February and has a second show in Oporto, starting August 3.