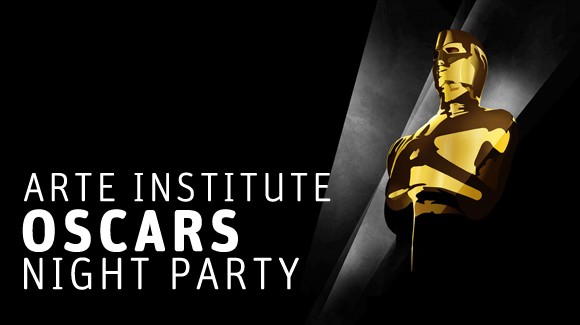 Oscars Night Party
Movie: Arte Institute Oscars Night Party
Director: Arte Institute
Location: Rogue Space Gallery, Chelsea (526 West 26th Street New York)
Call Time: February 26, 7 pm
Leading Actors: Chef A.I. and Value Vines
Synopsis: At Rogue Space Gallery in Chelsea, Arte Institute celebrates the Movies biggest Night of the year with an Oscars Night Party.
Chef A.I. creates a special cinematic Hors d'oeuvre that will change the tasting experience of movie lovers. Meanwhile straight from the Portuguese vineyards, Value Vines brings the mysterious flavors of exquisite grapes to an unforgettable magical night. Cinema, food, wine, arts and glamour together in New York at the same place and same time … everything can be created.
If you think you are ready for these experience….we will see you at the Red Carpet, 7 pm sharp.
For more information about Arte Institute's Oscars Night Party please contact info@arteinstitute.org or call 347 430 6676.
Get tickets here.
Individual ticket: $20 (all inclusive)
Limited availability. No tickets at the door.