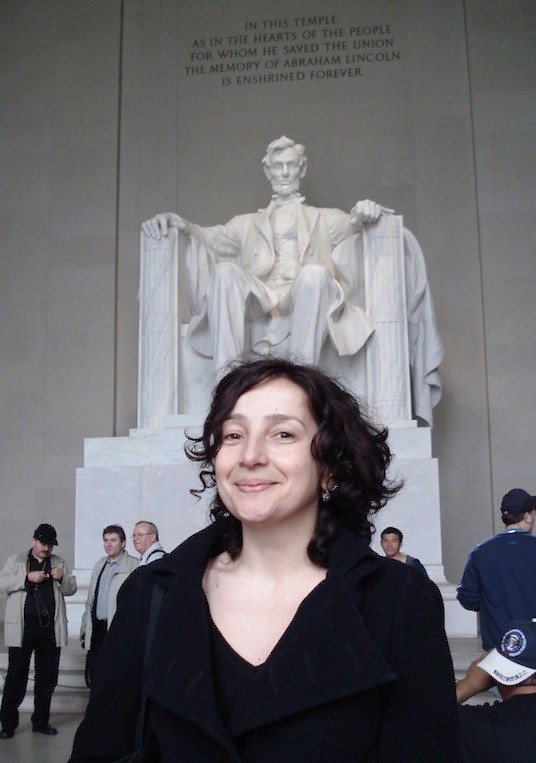 Margarida Correia
"Portuguese Women in the United States"
Field: Arts

The artist Margarida Correia will be part of the show "Cartografia do Feminino" opening at Rogue Space Gallery
(508 W 26th Street)
, October 21-26. The show was curated by Isabel Pavão and will also inclued works by Rita Barros; Maria Clara Pereira; Joana Ricou and Isabel Pavão.
Margarida Correia
Margarida was born in Lisbon and currently lives in New York.
She graduated from the School of Visual Arts in New York with an MFA in Photography in 2004. Her recent solo shows include New World Parkville at EDP Foundation (Lisbon) and São João da Madeira Art Center (SJM), Oficio at Museum of São Roque (Lisbon), Things at A.I.R. Gallery (New York) and Gallery 111 (Lisbon/ Porto) and Saudade at Real Art Ways (Harford), Urban Institute for Contemporary Art (Grand Rapids) and Gallery Monumental (Lisbon, 2006).
She has also exhibited at White Columns (NY), Exit Art (NY), Dorsky Gallery (NY), Print Center (Philadelphia), Center of Contemporary Art (Seattle), Griffin Museum of Photography (Winchester). Margarida was a recipient of grants from the Puffin Foundation, Calouste Gulbenkian Foundation, the Luso American Foundation and the Portuguese Center for Photography.