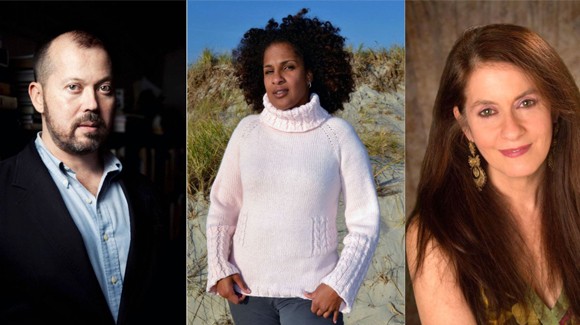 DISQUIET Reading & Reunion
Arte Institute suggests " DISQUIET Reading & Reunion" at Cornelia Street Cafe.
Please join us as we celebrate all things Disquieting (like Leap Day!) at our first official DISQUIET Reading and Reunion in NYC (thanks to '15 alum V. Hansmann and the Bennington Writers Series). The evening will feature Alexander Chee, who has taught recently at both DISQUIET and Bennington; Jarita Davis, a 2012 FLAD Luso-American Fellowship winner and author of the forthcoming Return Flights; and renowned Portuguese-American novelist Katherine Vaz, who teaches DISQUIET's unique Writing the Luso-American Experience Workshop.
Cornelia Street Cafe
29 Cornelia Street
New York, NY 10014
Monday, February 29, 2016
6:00–7:30 pm (doors open at 6:00)
$9 bar cover includes a drink
(Reading to be followed by an afterparty with pizza and wine at a private apartment a short walk down Bleecker Street. Directions will be provided at the reading.)

The DISQUIET International Literary Program aims to deepen mutual understanding among writers from North America and writers from Portugal. The sixth annual program will take place July 3–15, 2016, in Lisbon. The program takes its inspiration from The Book of Disquiet, the great Lisbon poet Fernando Pessoa's masterpiece; from the city of Lisbon itself; and from the late Portuguese poet Alberto de Lacerda, who believed above all in the importance of literary community. DISQUIET is a project of US-based Dzanc Books and the Portuguese Centro Nacional de Cultura with support from the Luso-American Development Foundation and many other organizations.
+ + For more information, please visit the Facebook Event!