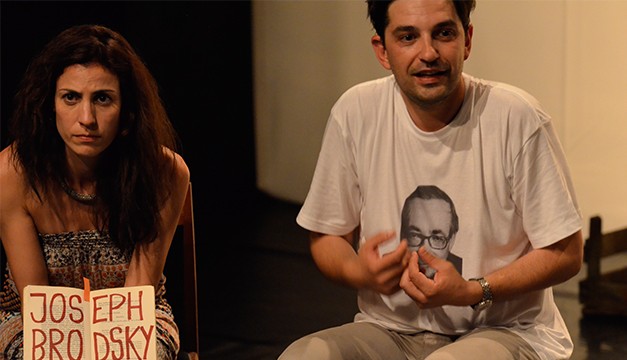 By Heart by Tiago Rodrigues
Arte Institute suggests "By Heart" by Tiago Rodrigues at Big Secret Theatre, Arts Commons.
By Heart
January 24 – January 26, 2017 8:00pm
Big Secret Theatre, Arts Commons
2nd Floor, 215 8th Avenue SE

Part of the 31st annual High Performance Rodeo, Calgary's International Festival of the Arts

By Heart is about the importance of transmission, of the invisible smuggling of words and ideas that only keeping a text in your memory can provide.
In By Heart, Portuguese playwright and actor Tiago Rodrigues teaches a poem to 10 people in front of the audience. These 10 people have never seen the performance and they have no idea which text they will be learning by heart. While teaching them, Rodrigues unfolds a mix of stories of his soon-to-be-blind grandmother and stories of writers and characters from books that are, somehow, connected to the old lady and himself.
By Heart is about a theatre that recognizes itself as that place of transmission of what you can't measure in metres, euros or bytes. It's about the safe hiding place that forbidden texts have always found in our brains and our hearts, as a guarantee of civilization even in the most barbaric and desolate times.