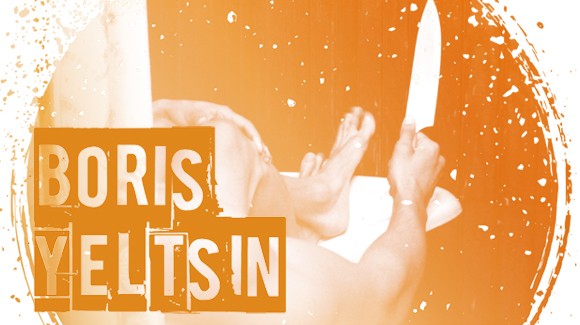 Boris Yeltsin
Yale Cabaret and Arte Institute are please to present "Boris Yeltsin" by Mickaël de Oliveira.
BORIS YELTSIN
by Mickaël de Oliveira
translated by Maria Inês Marques
directed by Elizabeth Dinkova
Yale Cabaret
December 3 to December 5, 2015 – 8 PM
217 Park Street, New Haven, CT 06511
Portuguese playwright Mickaël de Oliveira's provocative reimagining of Aeschylus's The Oresteia examines what would happen if Orestes has no reason to avenge his father. This world-premiere English-language production is an electrifying look at eroding moral codes that brings audiences face-to-face with the most terrifying and hilarious aspects of our contemporary, postcolonial culture.
For more information and buy tickets, click here!