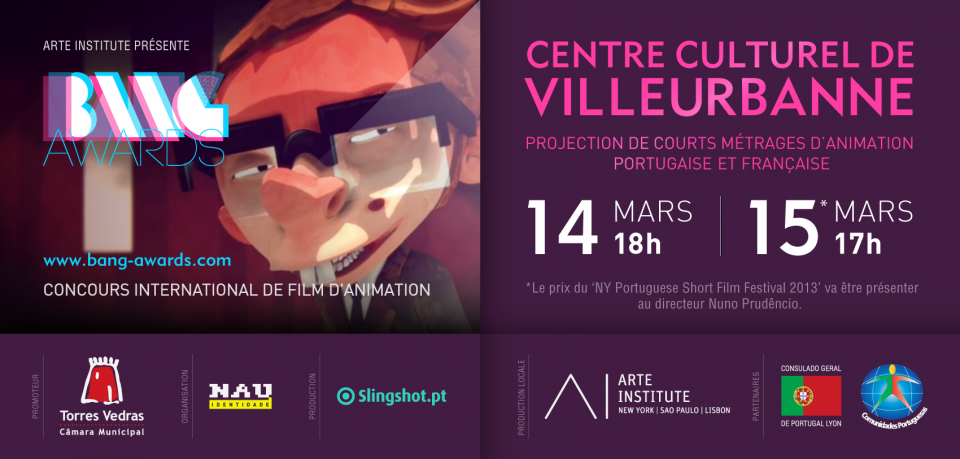 Bang Awards
Arte Institute is pleased to present Bang Awards in Lyon, at Centre Culturel de Villeurbanne on March 14 (6 pm) and 15 (5 pm).

The event will screen portuguese and french animated short films.

The NY Portuguese Short Film Festival 2013 Prize will be presented to the director Nuno Prudêncio, on March 15.
_______________________________
La Consule Générale du Portugal a Lyon, Maria de Fátima Mendes, la Directrice de "Arte Institute", Ana Ventura Miranda, et le directeur du "Bang Awards", Ulisses Dias vous invitent:
À une projection de Courts Métrages d'Animation, en version portugaise et française.
Les projections se réaliseront le 14 mars, à 18h00, et le 15 mars, à 17h00, au Centre Culturel de Villeurbanne.
Centre Culturel de Villeurbanne
CCVA, 234 Cours Emile Zola, 69100, Villeurbanne
Centre Culturel, Service Culture et Vie Associative, 21 avenue Edouard Aynard
_______________________________