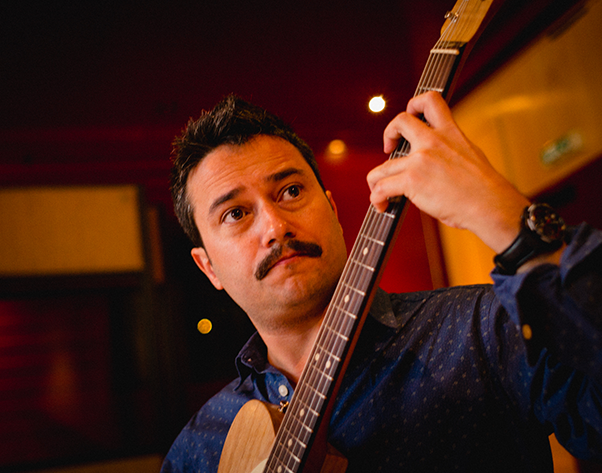 André Matos Trio at the Cornelia Street Café
The Arte Institute is pleased to support the guitarist André Matos Trio in the Cornelia Street Café, thursday, April 12 at 9:30 pm.
The Cornelia Street Cafe
29 Cornelia Street
New York, NY 10014
April 12 at 9:30 pm
André Carvalho on bass and Billy Mintz on drums- playing music from Matos´ solo albums "Múquina" and "Nome De Guerra" as well as revisiting songs from previous works; occasionally covering such composers as Pixinguinha, Jobim, Mintz and Motian. The trio addresses the composed material maintaining a spontaneous improvisor´s perspective.
"It's hard to think of a guitarist in any style, especially jazz, who makes more masterful use of space than Matos, his melodies minimalistic yet rich." Lucid Culture
Tickets here
More on: https://www.facebook.com/soloandrematos/
Don't miss it!!